Sunday 11,February 2018 62 km – Total so far: 1070 km
As usual I woke up at 05:30. I loaded the bike, went to pay the bill and said good-bye to Ella.

At 06:30 I already was pedaling. I put on all the jackets I have with me for the temperature was only 15°C.
Going downhill was awesome. There was only few traffic, not many cars and I was going almost at 60km/h! I loved it, but always concentrated a lot for you never know…. A tuktuk could appear out of nowhere or a dog or whatever.
Besides I did a lot of take-a-photo-breaks for the landscape was so beautiful.
I first cycled to Buttala on the B359. Maybe 14kms before I took a turn on to a narrow road and I cycled through small villages and those green green rice fields – very nice. Then I took the turn on to the A4 and I arrived in Buttala.
I had some veggie pastry at a small bakery. Suddenly an old man began to talk to me asking why I was traveling alone. He told me that this was no good and wondered why I didn't have any friends or partner with me. Sometimes you got strange situations…
I continued cycling on the main road and like always, when you get closer to cities traffic got worse, and the road was going up and down for the last 10kms.
The "Homestay  Kanada Land Villa" was easy to find. It's a basic place, but my room is very big and the shower is working. What else do you need?
After showering I went to town to look for a so called "hotel". That's how they call here small places where you can get small snacks or small meals to eat.
I found one, but it was so hot inside that I didn't want to stay there and when I walked on – voila – a big supermarket. For lunch I bought some cheese and crackers and a lot of junk food to eat on the way tomorrow
In the afternoon like always I was loading the pictures and writing this journal.
Tonight I will have dinner here in the guesthouse. And guess what….. rice & curry or maybe curry & rice "😜"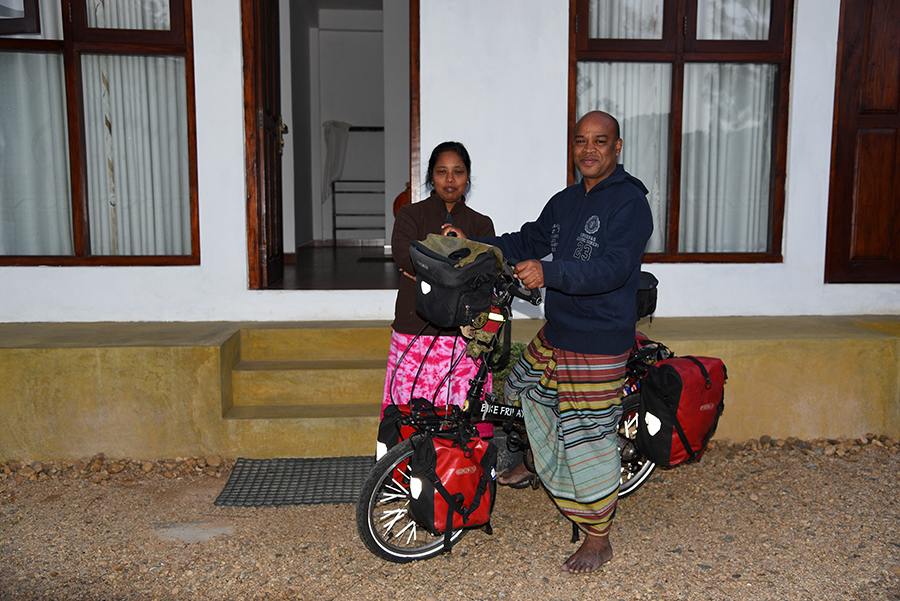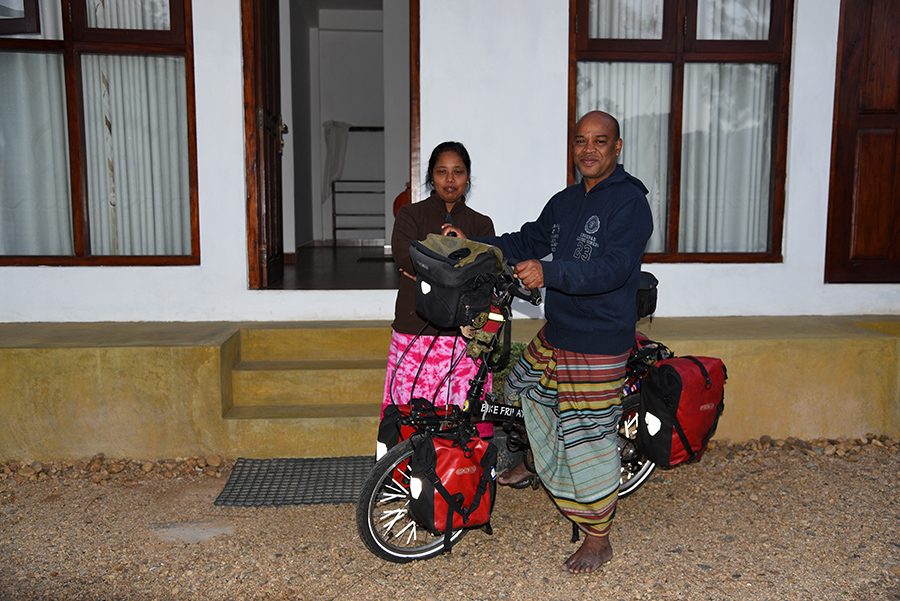 Richard and his wife Marie